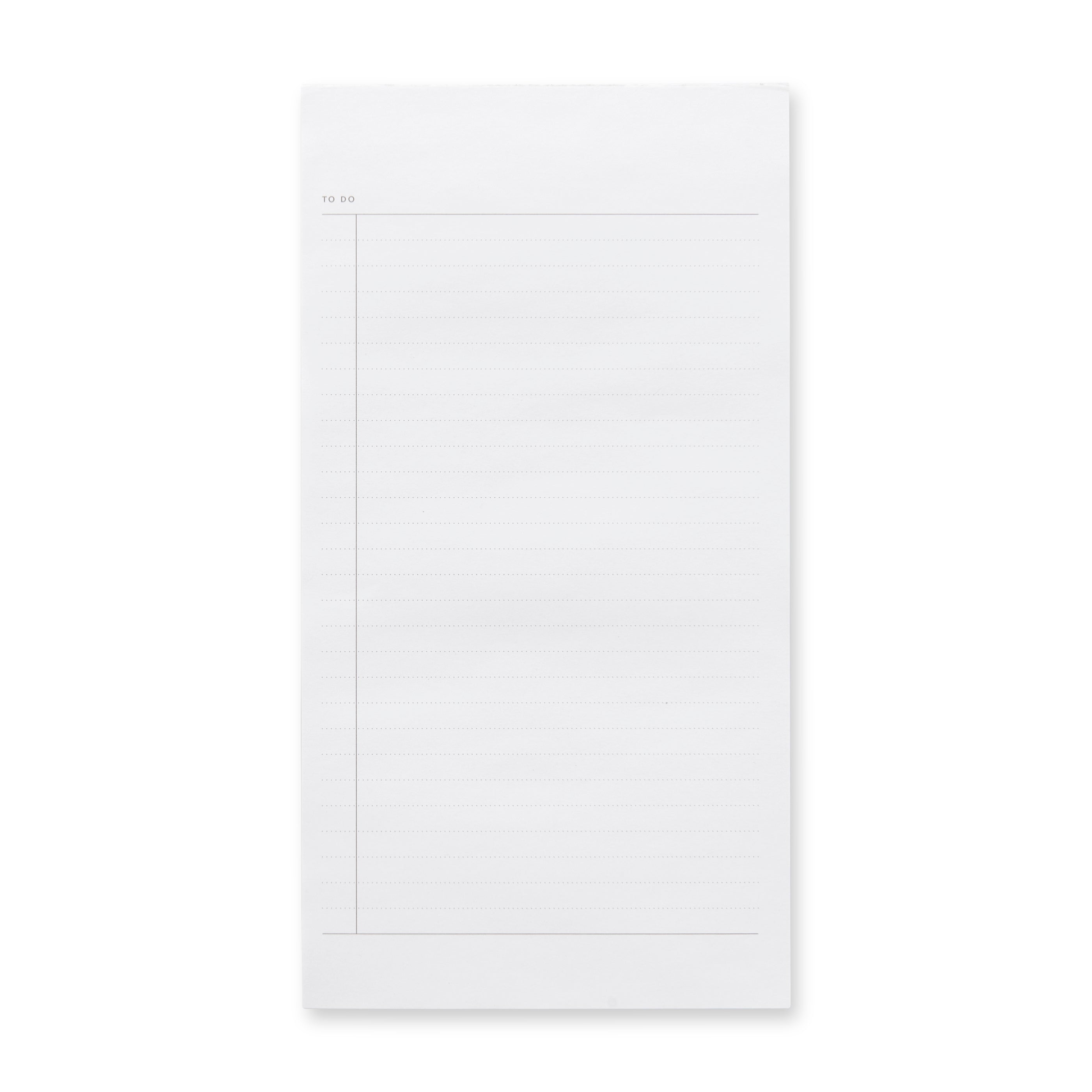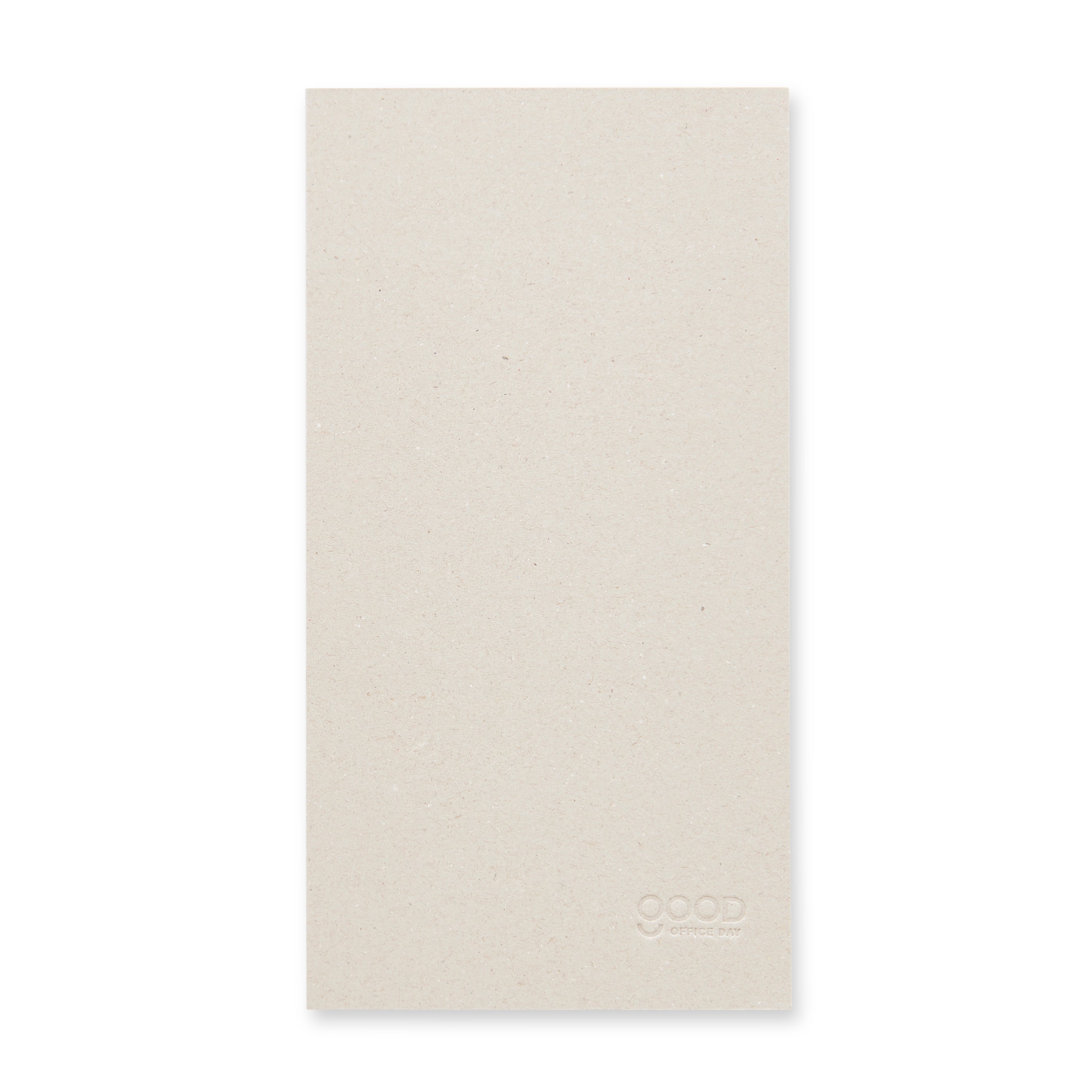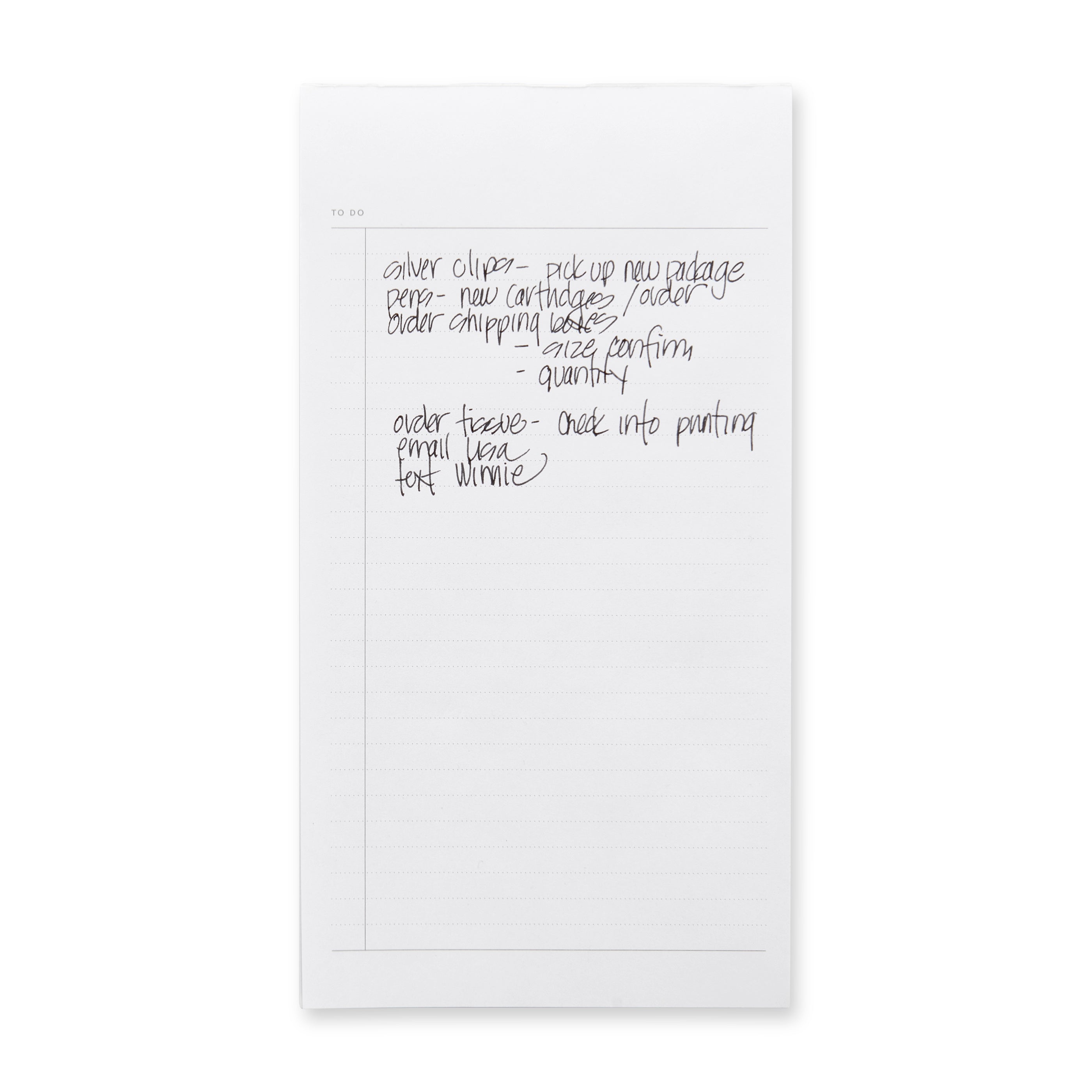 50 sheets
set of 2
4-1/2 w x 8-1/2 h inches
(11.4 w x 21.5 h cm)
60% bamboo pulp & 40% sugarcane pulp paper sheets
100% post-consumer recycled gray board backer
Bamboo & sugarcane are highly renewable resources
Paper and board backer are compostable
Paper and backer board are recyclable
Printed with soy ink
Its just a pad, but I like it
I tripped over this pad one time at Target. But could not find them again so I ordered a stack. I like the size and "light grey" lines and markings. Cardboard backer is nice and stiff.
To Do List
Great, well made to do pad. The only thing that would make this even better would be if it had a magnet in the back so I could hang it on the fridge for grocery lists!
great to-do list
Good product to keep all your to-do's organized and visible.
Guilt Free To-Do List
I love this to-do list. Not only do I get satisfaction from physically crossing things off my list, but I have no guilt about wasting the paper since it's sustainably sourced and compostable.