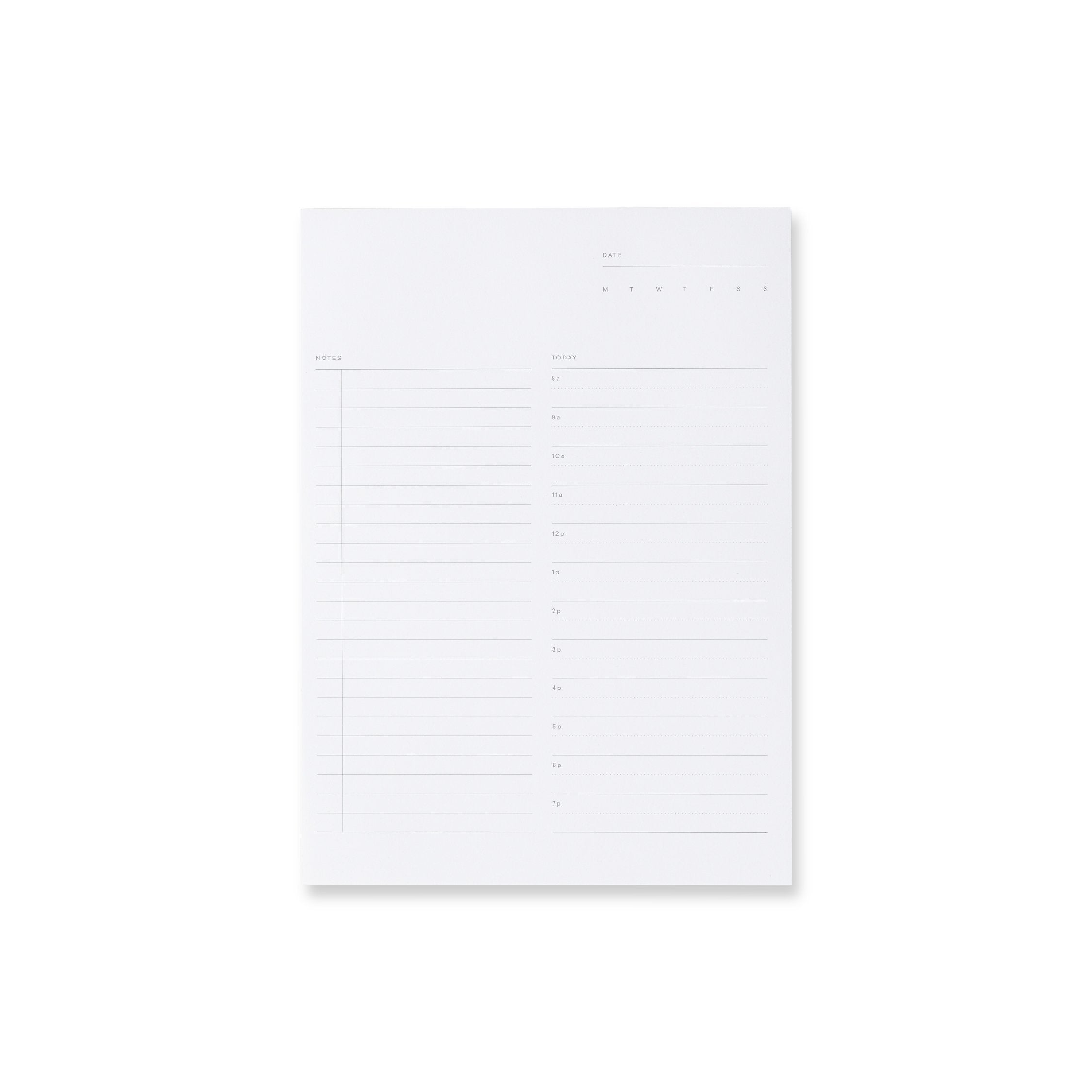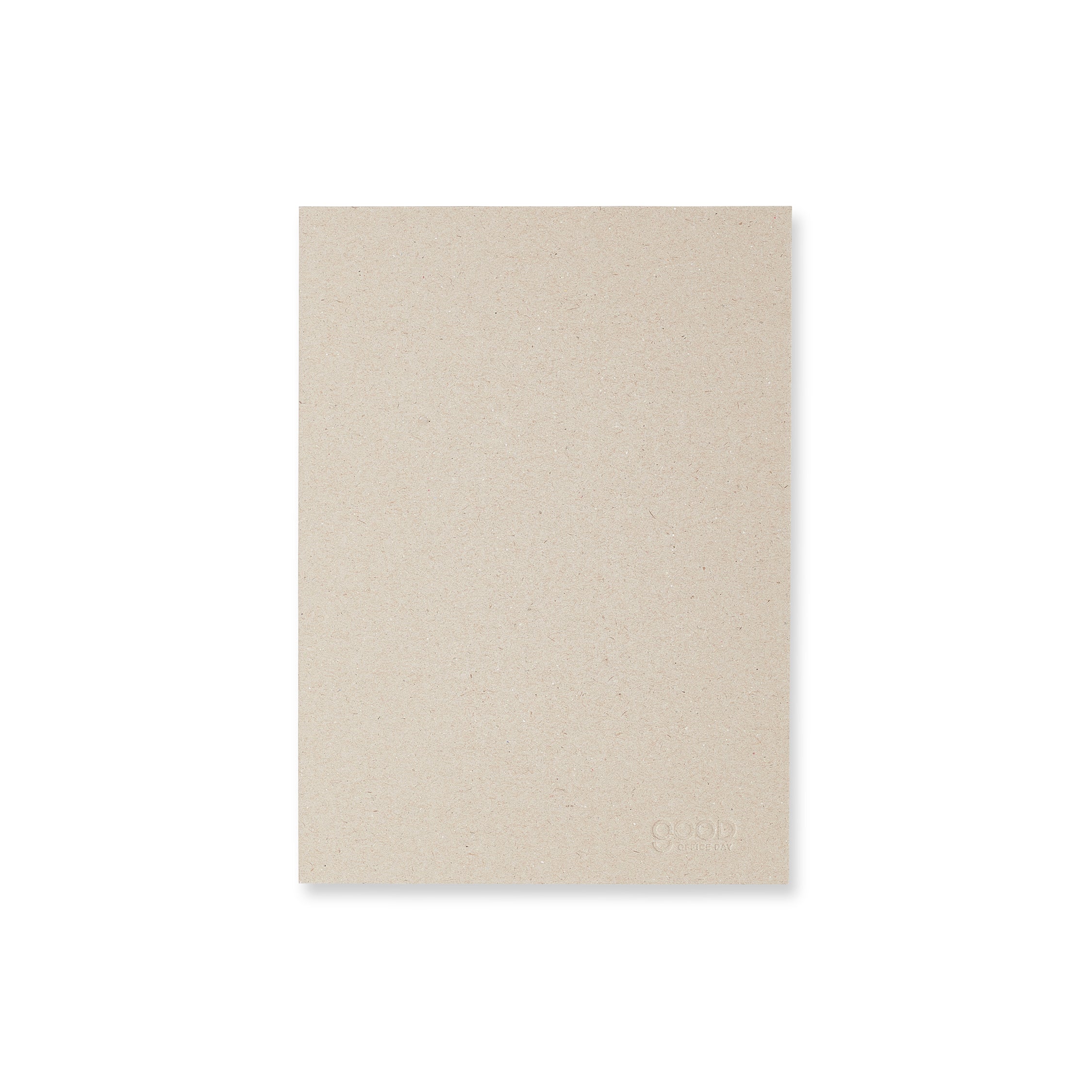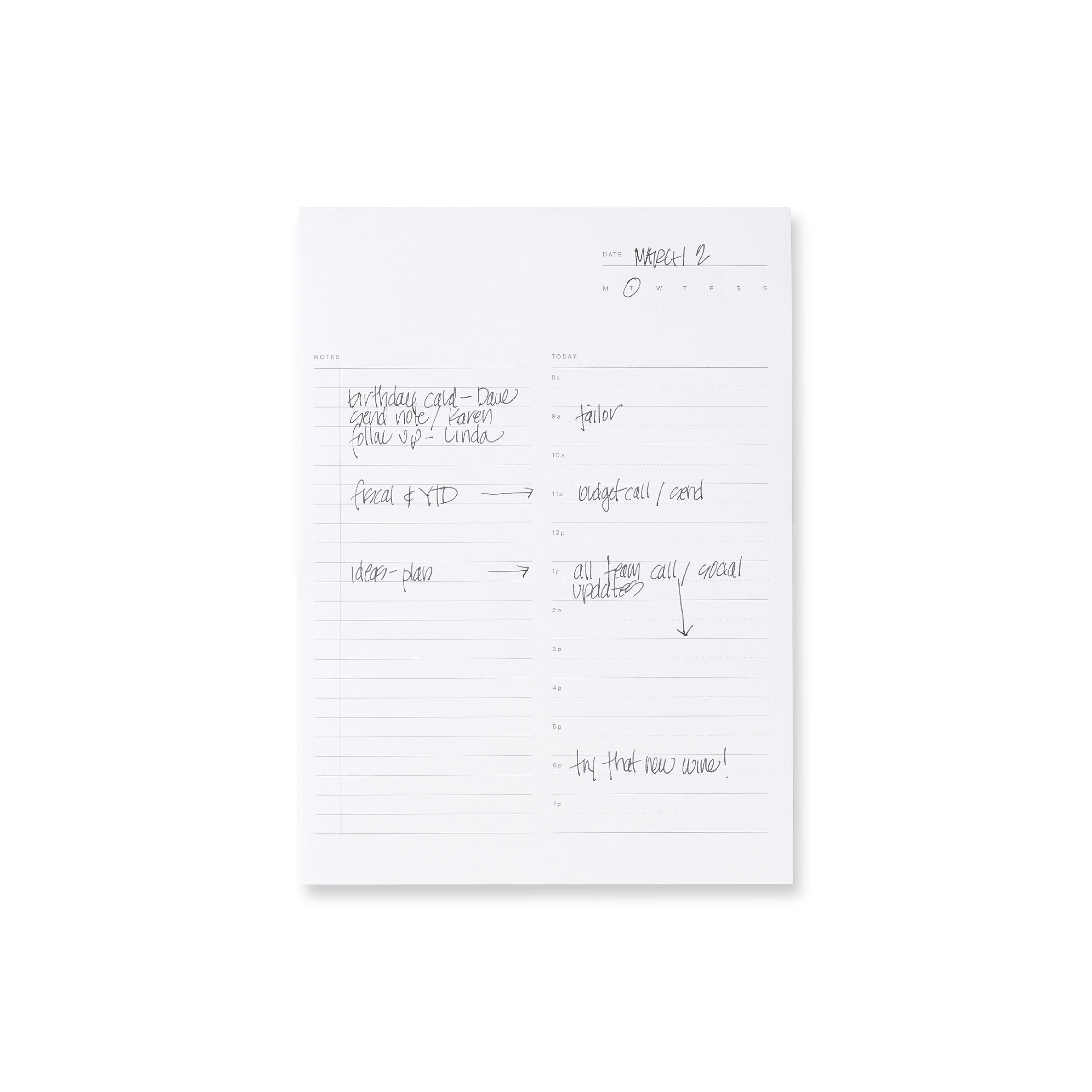 50 sheet daily paper pad
set of 2 pads per pack
6 w x 8-1/4 h inches (15.2 w x 20.9 h cm)
60% bamboo pulp & 40% sugarcane pulp paper sheets
100% post-consumer recycled gray board backer
100% compostable plant-based PLA packaging
Bamboo & sugarcane are highly renewable resources
Paper and board backer are compostable
Paper and backer board are recyclable
Printed with soy ink
Wonderful!
These products feel so nice to write on and the journal LAYS FLAT. That's huge for someone who loves to write every morning. Highly recommend this company. So glad I found some of their things in Target. I hope Target will carry more! I got the meal planner pad, the daily agenda pad, and a few notebooks.
Great Design, but arrived damaged
Originally, I bought this notepad from Target, and when I couldn't find it in stock, I decided that I liked it so much I bought it from their website. The design is so clean and perfect for mapping out major meetings during the day and jotting down a brain dump of to-do's. However, can only provide a 3 star rating because 1 out of the 2 notepads I ordered had come detatched at the top of the pad, such that the majority of the peel away sheets were separated from the cardboard backing that supplies support.
Little Lists with a daily schedule
I'm using this currently as I sit at my desk at school.... looking at my big to do's and then jots from a phone call. It is perfect for my school office. One of my favorite products to date!
Great Size
Great size for everyday use. Having the day schedule next to the to-do list help me map out my list of priorities for the day, and I love how clean the design is.
great product
I love A5 paper size, just the perfect size for keeping all my appointments for the day organized. Huge plus that everything is compostable!!